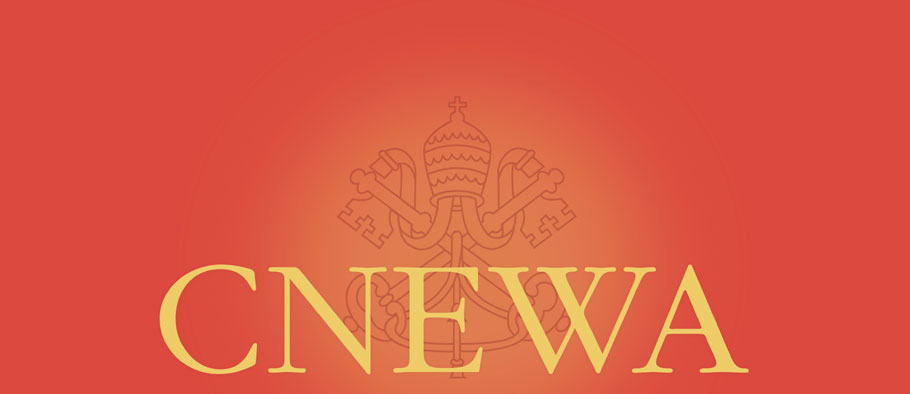 Source: www.cnewa.ca
22 Apr 2015 – Ottawa, Ontario — CNEWA appeals to Canadians to continue their support for families fleeing the barbaric violence perpetrated by ISIS and the unresolved Syrian civil war. Among the millions affected are the once vibrant Christian communities of Syria and Iraq, which may, for the first time in 2000 years, be forced from their homeland.
In 2014 alone, Canadians have donated more than $1 million to the Catholic Near East Welfare Association (CNEWA) in order to support the peoples and churches of the Middle East. Along with this Canadian contribution, an additional $6 million in donations were made to CNEWA globally to aid struggling Christians to be used in 2015.
"We are grateful that the response is growing in Canada, but, tragically, the needs are also growing because of the realities of ongoing war," says Carl Hétu, CNEWA's national director in Canada. "In Syria, civil war has displaced more than 450,000 Christians. In Iraq, more than 100,000 Christians remain homeless after ISIS attacked the city of Mosul and nearby villages."
In a statement released this week on the occasion of the papal agency's 10th anniversary in Canada, Archbishop Terrence Prendergast of Ottawa, Chair of CNEWA Canada, said, "I know from firsthand experience that CNEWA and its supporters are making a real difference in the lives of our sisters and brothers in Christ and in the lives of people of many other religions. I am so proud of what we have accomplished together and am optimistic about our continuing ability to respond to growing needs."
CNEWA's Middle East program includes an array of aid including emergency relief for refugees and displaced Syrian and Iraqi Christian families; support of youth initiatives, schools, health clinics and hospitals; helping people with special needs, elderly and vulnerable children; and the support of pastoral work of the church, such as the formation of seminarians and lay leaders in Jordan, Lebanon, Egypt, Israel, Palestine and Gaza.
"These ancient communities are concerned about more than just the preservation of their identity," adds Hétu. "Christians contribute vital services to humanity, ranging from health care to education. They're crucial to the region's future, where they'll foster reconciliation among peoples of every faith."
Canadians interested in making donations to help CNEWA and its partners in the Middle East or other areas like Ukraine in which the organization operates are invited to do so by visiting www.cnewa.ca or to write a cheque to CNEWA Canada at 1247 Kilborn Place, Ottawa, Ontario, K1H 6K9 or by phone at 1-866-322-4441. As a registered charity, CNEWA will issue a tax receipt.
About CNEWA
CNEWA, founded by Pope Pius XI in 1926 to work on behalf of the Eastern churches, is well established in the Middle East with offices in Amman, Beirut and Jerusalem. In 2015, this agency of the Holy See marks its 10th year in Canada, running emergency programs in Gaza, Lebanon, Jordan, Syria, Iraq, Egypt and Ukraine as well as implementing long-term programs for the formation of the church in the region. Elsewhere, CNEWA works in the northeast of Africa, India and Eastern Europe.
Source : Carl Hétu, National Director, Canada
Catholic Near East Welfare Association (CNEWA)
For more information : Toronto office: Vanessa Santilli
Tel : 647-244-7059
vanessa [at] torchiacom [dot] com
Montreal office: Lauriane Ayivi
Tel : 514-288-8290 ext. 233
lauriane [at] torchiacom [dot] com

Source: Edmonton Eparchy